Zuzana Boháčová: from 0 to 100 in 5 years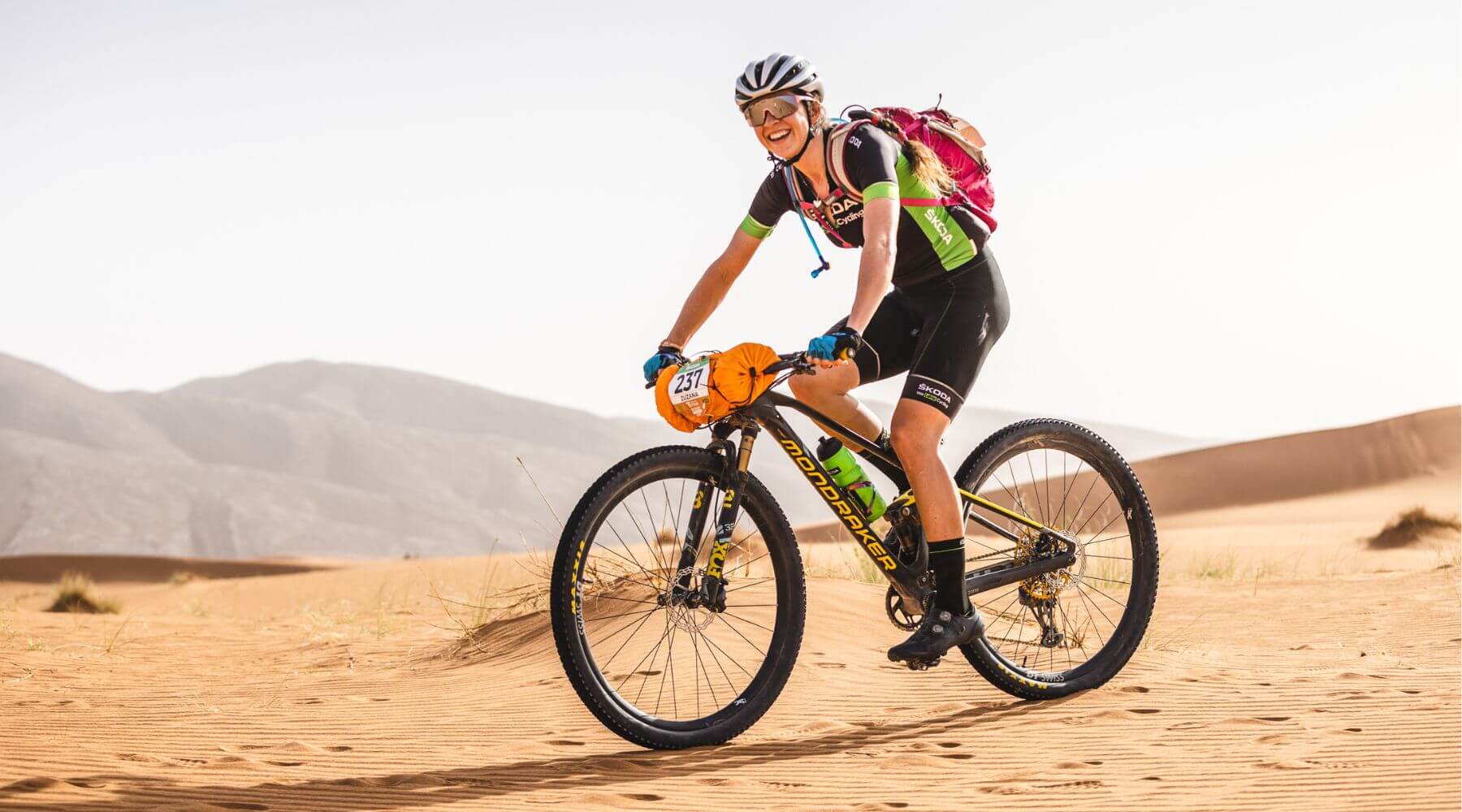 Zuzka Boháčová is an amateur cyclist with race results worthy of professionals. However, she still rides just for fun and to discover new places. Cycling is a way to relax and decompress after a busy work week for Zuzka. Her approach to cycling is full of joy and optimism, which we like a lot. But don't be fooled, she can take on the toughest cycling challenges and finish them with a smile on her face.

This year, she had a hard but successful season. Zuzka kicked off with the MTB marathon race Škoda Titan Desert, where she rode through sand dunes in Morocco. In the summer, she competed in several races under the L'Étape series - in Czechia, Slovakia and Slovenia and managed to score some podium finishes. We talk about these events, her trophies and her new job in this episode.
Thanks for listening to us! If you like our podcats, please remember to rate it on  Apple Podcasts, Spotify or Seznam Podcasty. Just where you listen to us. Every rating, comment and feedback moves us forward!
---