Live from Kolektif Berlin Bike Fair: 3D printing and mass customization in cycling industry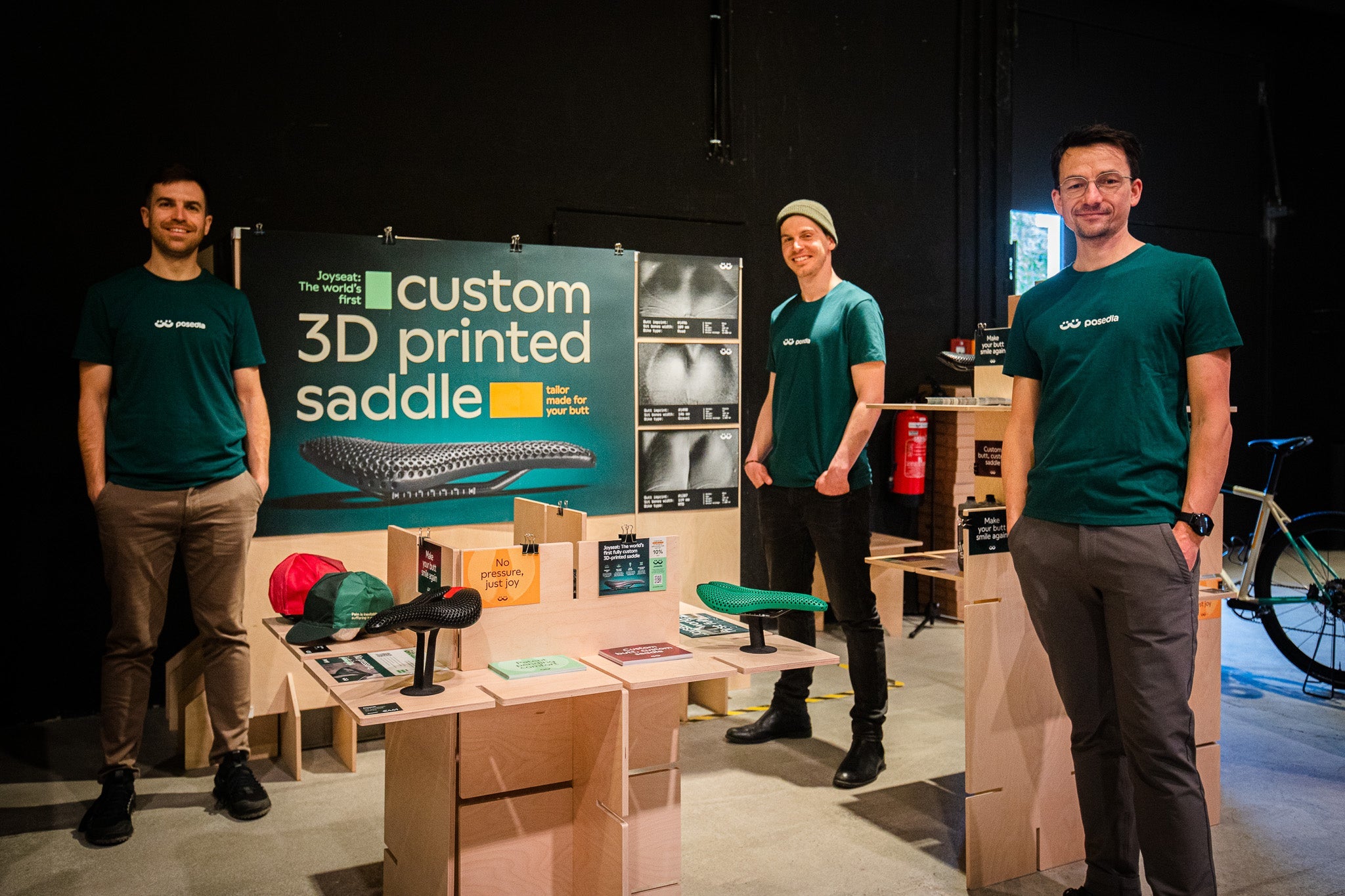 Kolektif Berlin Bike Fair⁠ was founded by a group of friends from ⁠Rad Race⁠ that believe in the power of cycling. A few years later, it still preserves its original spirit and brings small brands and big players of the cycling world together to exchange ideas and share a good coffee. We couldn't resist and came to experience the fair's atmosphere first-hand.
During the fair, we held a discussion panel turned into podcast with ⁠Tim Ahnsorge⁠, a 3D printing expert at BASF Forward AM, who is also an avid cyclist and bike builder. We share with Tim a unique combination of 3D printing expertise and insights into components manufacturing so it was natural for us to discuss 3D printing's future role in the cycling industry.
Tim, who is 2.06 m tall cyclist, has recently built a unique 36-inch wheel custom bike using ⁠Huhn Cycles⁠ frameset with lots of 3D printed components. The bike appeared at ⁠Bespoked⁠ in London and will also travel to many bicycle shows this year. Tim also has some ambitious long distance cycling plans, which we dwelled on during the interview.
Thanks for listening! If you like our show, please don't forget to rate it on Apple Podcasts, Spotify or any of your other favorite platforms. Every rating, comment and feedback makes us move forward!
---